IPL (Laser Skin Rejuvenation) – From £55
Why choose IPL Photorejuvenation?
Visible improvement for pigmentation, age/sun spots, broken capillaries and overall improvement in skin appearance
A gentle treatment that removes skin imperfections and stimulates collagen and elastin production
A fast "lunch-time" treatment with no downtime
What is Intense Pulsed Light (IPL) Technology?
Intense Pulsed Light (IPL®) technology is a treatment breakthrough that can correct a variety of benign skin conditions, such as facial skin imperfections, the signs of sun damage, leg veins, small veins and other blemishes. It offers a safe, non-invasive solution that can be tailored to your individual condition and skin type, providing superior cosmetic results and outstanding satisfaction. This procedure is called Photorejuvenation.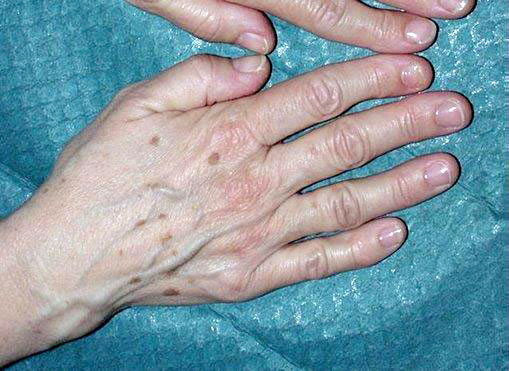 Before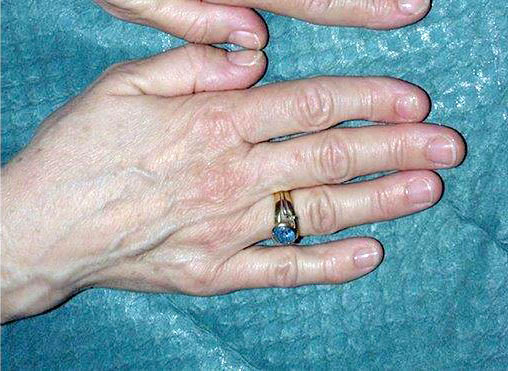 After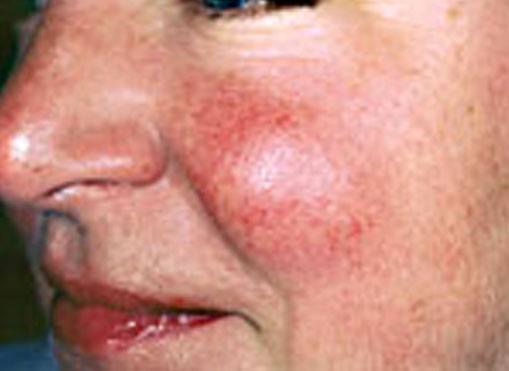 Before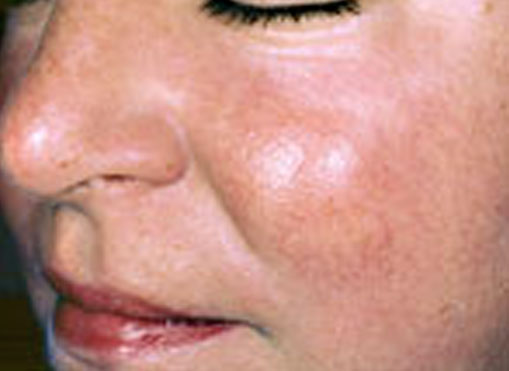 After
Is it safe?
Developed by the pioneer of aesthetic medicine and trusted by leading professionals around the world, the Lumenis® IPL Photorejuvenation treatment is FDA cleared. Furthermore, as the inventor of the IPL technology, Lumenis® features dozens of clinical papers proving the efficacy and safety of its technology.
How does IPL Work?
A broad spectrum of light is transmitted with the IPL® handpiece through a small, smooth, transparent lightguide which is gently placed over your skin. The light penetrates the tissue and is absorbed by either the blood when treating vascular lesions or the melanin when treating pigmented lesions damaging them. The body's natural processes then remove the injured tissue giving the skin a more even tone and texture, and a more youthful appearance. The IPL (Intense Pulsed Light) technology allows treatment of pigmentation and vascular imperfections, while improving overall skin appearance. Lumenis® IPL with Optimal Pulse Technology (OPT™) enables your clinician to customize the treatment according to your skin type and desired results, with maximum safety. Light pulses penetrate the tissue and create heat, targeting the skin imperfection in a controlled manner. The body's natural process then removes the treated tissue, while collagen and elastin stimulation occurs, resulting in a visible improvement in skin tone and overall appearance
What conditions can Photorejuvenation treat?
As we age we begin to notice our skin showing signs of time, sun damage and lifestyle choices. These facial imperfections can detract from our appearance and well being. Photorejuvenation:
Improves rosacea, red vessels and mottled pigmentation
Reduces sun spots, age spots,freckles and sun damage
Stimulates collagen and elastin formation
Improves small red vessels
Is IPL® right for you?
IPL® Photorejuvenation may be the ideal treatment option if you:
want to improve the appearance of redness, rosacea and red vessels
want to improve the appearance of brown pigmentation and age spots
want a procedure that has very minimal down time and able to return to work/normal activities
However, speak to our Clinical Director, Sarah-Jane about sun exposure before and after your treatment including the use of self-tanning products
Where on the body can IPL® Photorejuvenation be used?
IPL Photorejuvenation can be used to treat any area of the body. The most common areas are the face, neck, chest and hands.
What is an IPL® Photorejuvenation treatment like?
Firstly, a cold gel is usually applied to the area to be treated and you may be given dark glasses or goggles to protect your eyes from the bright light. The pulses of light are applied to your face, and you may feel a slight stinging sensation.
Each treatment typically takes about 20 minutes – this may vary depending on where and the size of the area to be treated. Treatment is generally administered in a series of approximately four to six sessions and you see gradual improvement that yields excellent long-term results with very low risk and minimal downtime.
When will I see results?
The Lumenis® IPL Photorejuvenation treatment works with your skin to remove your imperfections and stimulate collagen and elastin production over a sequence of treatments. Some skin concerns such as shallow pigmentation and age/sun spots can be cleared with as few as 1-2 treatments. Typically 2-6 sessions with 2-4 weeks in between are needed to achieve optimal results for most skin concerns.
What can I expect after treatment?
Immediately following treatment, you may experience some redness, depending on your customized treatment settings. The redness will usually disappear within a few hours. In most cases, makeup may be immediately applied, and daily activities can be resumed the very same day. Typically your physician should advise to stay out of direct sun for a few days following the treatment and to apply sun screen.