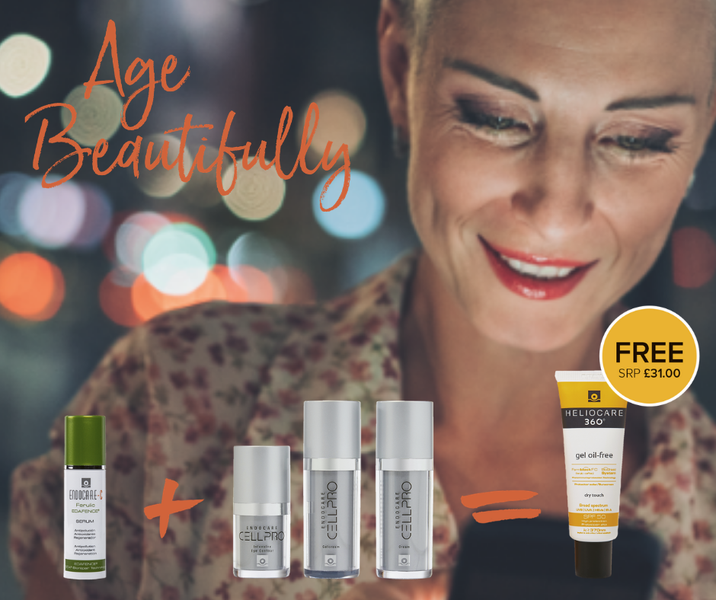 Everything your skin needs to age beautifully…
Fear not, the answer to your skin prayers is here. A fabulous regime that gives your skin all the daily protection and regeneration it needs to age beautifully…and a very special offer that makes it an absolute steal!
Buy Endocare-C-Ferulic EDAFENCE and the three Endocare CellPro products and choose any Heliocare 360 of your choice absolutely FREE!
Also receive a complimentary LED facial….
This Endocare regime will:
Create more collagen, elastin and hyaluronic acid.
Reduce lines and wrinkles and tighten the skin.
Brighten the complexion.
Protect against damage caused by pollution, sunlight and tobacco smoke.